Making SAP PI Monitoring easy
This blog lists some of the enhancements that we have implemented to make SAP PI monitoring as easy as possible. The goal is to provide a monitoring tool that first level support staff would be able to use to guarantee that daily operations are running smoothly properly.
1. Interface related errors displayed in a central screen with all relevant information for troubleshooting purposes. Support user does not need to logon into different systems to monitor interfaces thru SAP PI.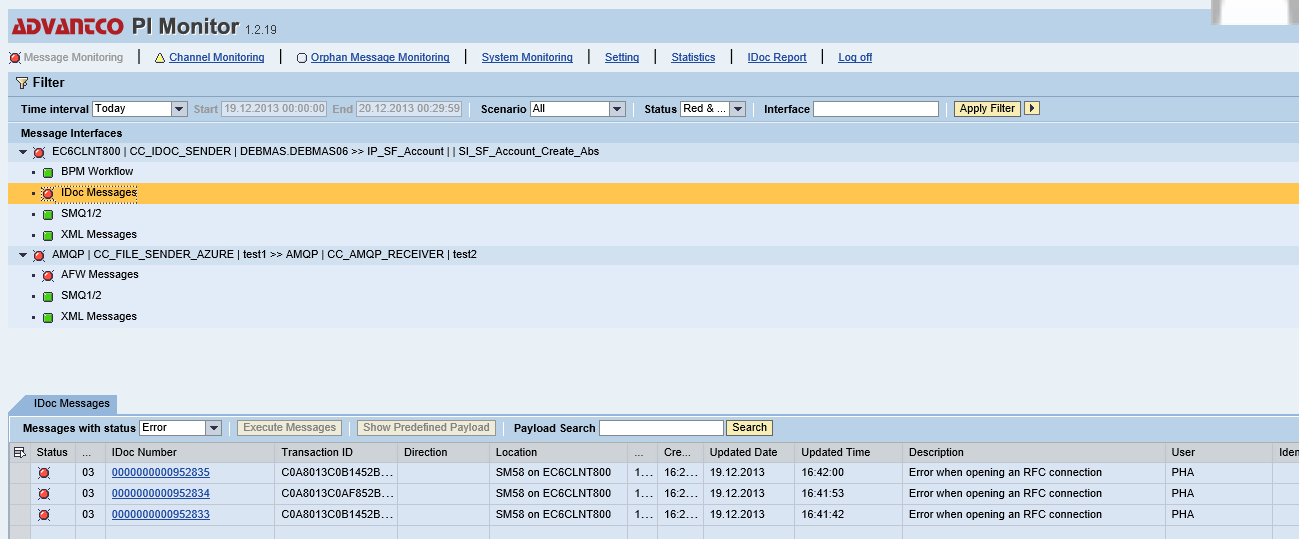 Predefined Payload for most important fields. These predefined fields can be included in the alert email.

Access to BD87 to retrieve IDOC payload and status information. The tool will displayed outbound and inbound IDOC errors on the ECC back-end systems. From the PI Monitor, the user can reprocess failed IDOCS or proxies on the ECC back-end systems.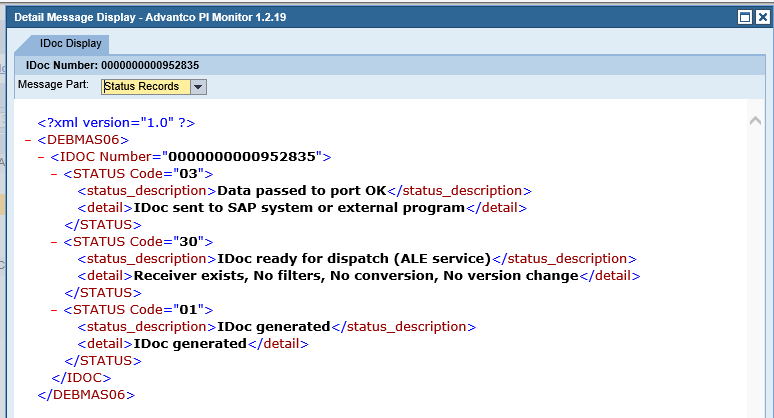 2. Simple alert setup for different kind as process exceptions. Alerts can be set on interface level or on interface group level.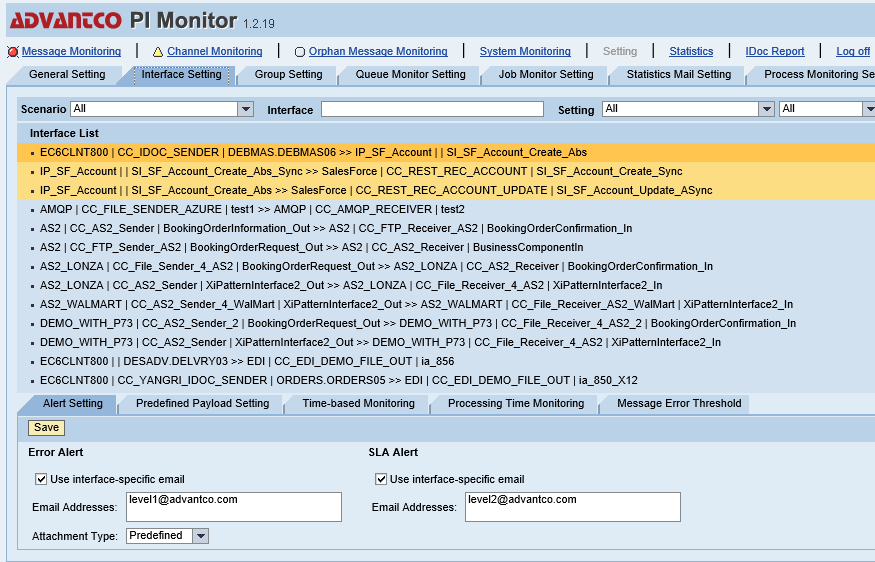 Alerting in case interface did not run as expected for a define time interval. This is a very useful feature to alert business in case critical files are missing.

Alerting in case interface performance is degrading.

Alerting can be prioritized or suppressed, for example, temporal web service call errors do not need to generate unnecessary alert every time.

Alerting in case a job is cancelled as these jobs may be critical for triggering a specific interface.

Alerting for ABAP and JAVA queues. The JAVA queue monitoring is very helpful to send our alerts when channels are hanging with "DELIVERING" status.

3. Allow business users to monitor their own processes. Business objects information could be configured to display in the PI Monitoring tool. Associated transaction can be linked to a business object.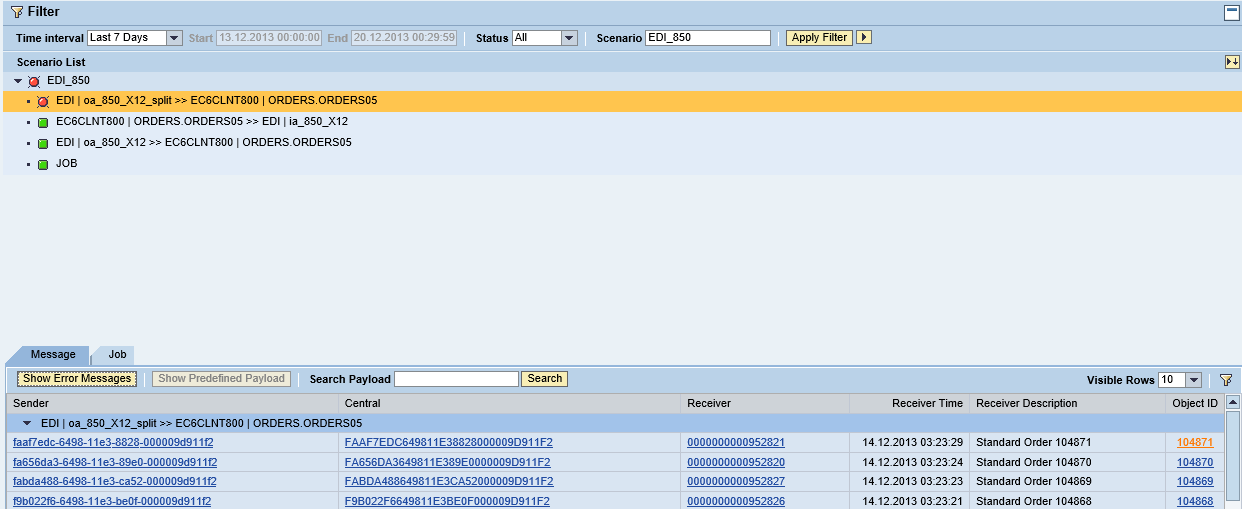 Summary: Monitoring SAP PI interfaces is a time consuming and complex task, this Advantco PI Monitor tool tries to hide some of these complexities and to automated manual tasks.
Please reach out to our sales team at sales@advantco.com if you have any questions.